TheFL Review: Glossier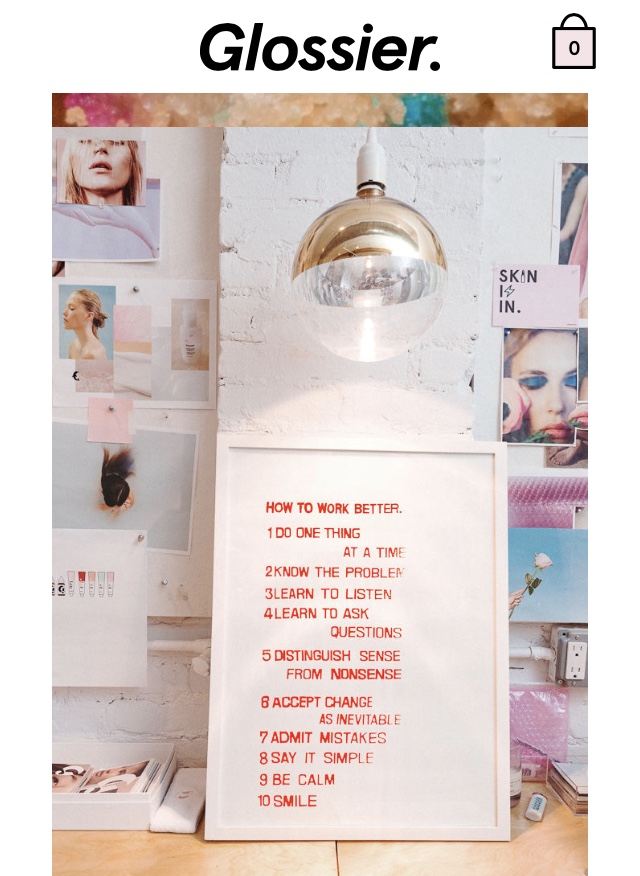 The Ultimate Beauty Brand for Millanials
Glossier is only 3 years old, but has taken the beauty world by a storm. We decided to see if it was worth the hype.
The popular beauty blog, Into The Gloss, quickly became a cult website for all beauty fanatics. After writing thousands of articles on the best products on the market, and finding the perfect regime for a flawless face, founder Emily Weiss saw an opportunity to expand her hobby into a successful business. Meet Glossier: a skincare first company beauty company bringing you the basic products you need to achieve your best skin.
After the success of their PHASE 1 set (Milk Jelly Cleanser, Priming Moisturizer & Balm Dotcom), they introduced makeup. They view makeup as a choice - something you don't need, but put on when you want a little lift to your natural beauty. Instead of overloading you with creams, powders, shadows and gels that can confuse even the best the beauty bloggers, they have a concise selection of staple products to streamline your routine.
This philosophy is perfect for me. Even after 3 years of modelling internationally, I still have trouble applying eyeliner in a straight line. I couldn't tell you the difference between a BB cream and CC cream. And eye shadow? I stay far, far away. Perhaps it's because I don't religiously watch makeup vlogs on YouTube, or only started wearing more than mascara this past year, but I don't know what products I need, or how to apply them. Glossier's uncomplicated approach to makeup and skincare is extremely comprehensive. There is a purpose for every product, and you don't need half the bottle in order for it to work.
There is so much to love about Glossier. First of all, they are a digital beauty brand, only selling online, or at their flagship store in NYC (and soon LA). The digital base creates a loyal community of customers and the most appropriate way to reach to their main demographic of millennials. They were one of the first to use and master the "Millennial Pink" colour, which can be seen on most of their packaging, all of their website, in the uniforms of the "G-Squad" that works at their store and in their signature bubble-wrap pouch that every product arrives in. Everything is so pretty, from the box it is delivered in (with a large "GLOSSIER" sticker sealing everything shut), to the stickers that accompany every order. They have totally mastered the way to build brand awareness in the Instagram-Age. Even I couldn't resist posting a fan-girl Instagram story when my package arrived.
The importance of their online presence makes for a fantastic website and social pages. Having their roots in blogging, it is no wonder Glossier built one of the best beauty websites I've seen. I would've been sold just by their about page, which combines polaroids with Pantone swatches and sweet stickers. There's even a fun button that pronounces the brand's name for you. The product pages themselves are beautiful - each shot seems like it belongs on the glossy pages of a magazine, and they answer all your questions about the product itself, like why each ingredient was used.
I also love that they haven't branched too far from their original platform, Into the Gloss. The company still owns the blog and continues to review and discuss competitive products. They also release posts detailing the process of conceptualizing new Glossier offerings and value transparency in their company.
If you ask any dermatologist, skincare expert or mum, they tell you the key to ageless skin is sunscreen. If you ask any teenager if they put it on, they'll probably say no. Enter Invisible Shield. The formula is a clear, weightless gel. It goes on before your makeup and won't change the texture of your skin. This means no more white residue, sticky cheeks or clumpy concealer. It works and feels like a primer with the added benefit of SPF for year round use (that's right, you need to be wearing sunscreen even in the winter).
Incorporating the invisible shield into my routine was seamless. I have put it on every. single. day. I think the last time I applied sunscreen to my face was when I went to camp in 2013 and the counsellor on my 5 day canoe trip forced me to. The best part is it works. I went for a long walk with my dog by Lake Ontario the other day, and while my shoulders baked into a light tan, and my legs went a little red, my face remained prim and pale. Without a hat, sunglasses or a thick white sun lotion, I didn't get uneven colour, or any colour for that matter, wearing my Glossier sunscreen.
All I can say is YES.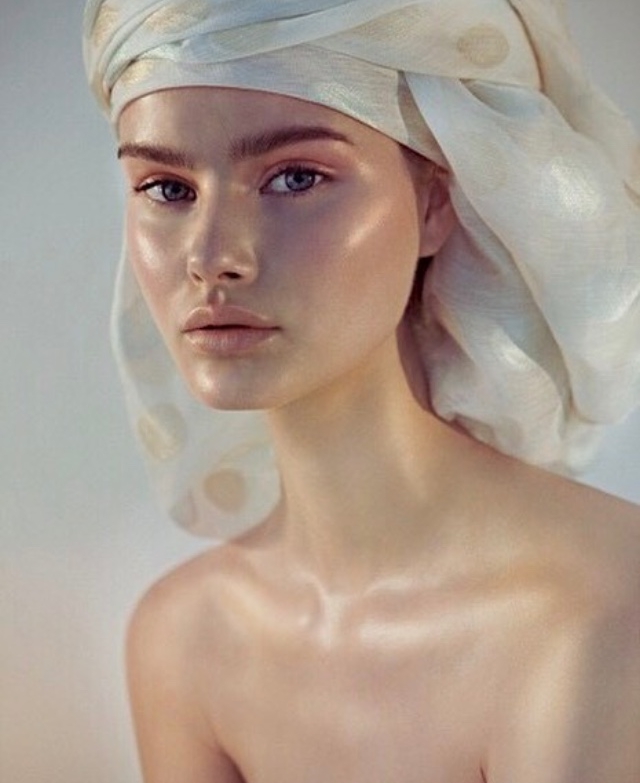 The first time I tried highlighter was in September. I bought a cheap Maybelline stick from Shoppers and slathered it on my cheekbones. It looked amazing.
For years, I was searching for this magical thing that makeup artists always use to make me glow. I thought it was this special rainbow powder from MAC. I'd always go in and ask for it, and their artists would always look at me like I was crazy. Once, someone showed me a shimmer powder, which is probably what I was looking for, but I was convinced that it was too sparkly for what I was looking for. I eventually asked a makeup artist on set what they were using.
They told me it was a highlighter.
Highlighter is great if you have no idea how to contour, but want to give your face some shape. It creates a dewy glow and upgrades your cheekbones from Baby Face to Hilary Rhoda. The Haloscope by Glossier is a fantastic option. They offer it in three colours: Moonstone (for an opalescent glaze), Topaz (if you want a sun-kissed glow) and Quartz (universally flattering and pearlescent). I bought the Quartz, which appears a little pink, but goes on as a neutral shine. I was disappointed to see how small it was (my original Maybelline was probably twice the size for a fraction of the price), but the quality of the stick is unparalleled. It applies like a cream in one swift swipe on the cheek and lasts for a long time. It blends really well too, so it looks like you are naturally born looking like a shining goddess. The solid core of the stick has a vitamin-rich moisturizer to keep skin dewy and youthful. It doesn't clump, it isn't full of glitter and doesn't clog your pores.
As my friend Madison says, it's a product you could bathe in.
I have totally fallen for Glossier and look forward to spending a large portion of my paycheque shopping there once they start delivering to Canada later this year.
xo Jane